We had to run through the greenhouses as they were packed with kids and the steamy temperatures that are perfect for exotic plants are not nice for little babes.
We went looking for the peacock and saw some parrots instead.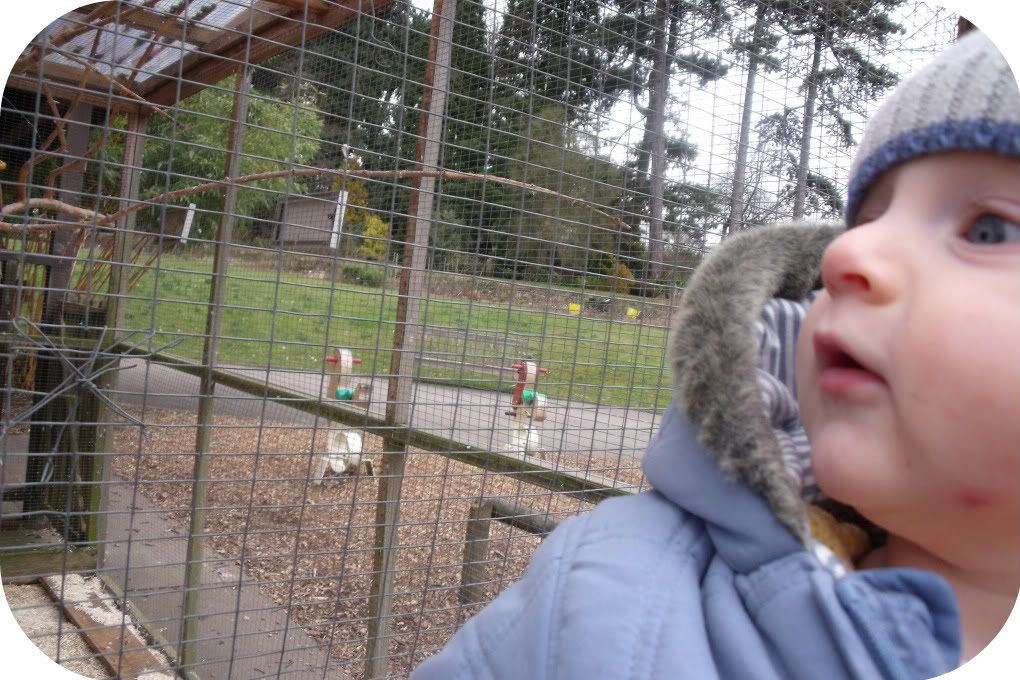 The big kids played in the adventure playground while mama and I sat on the swings.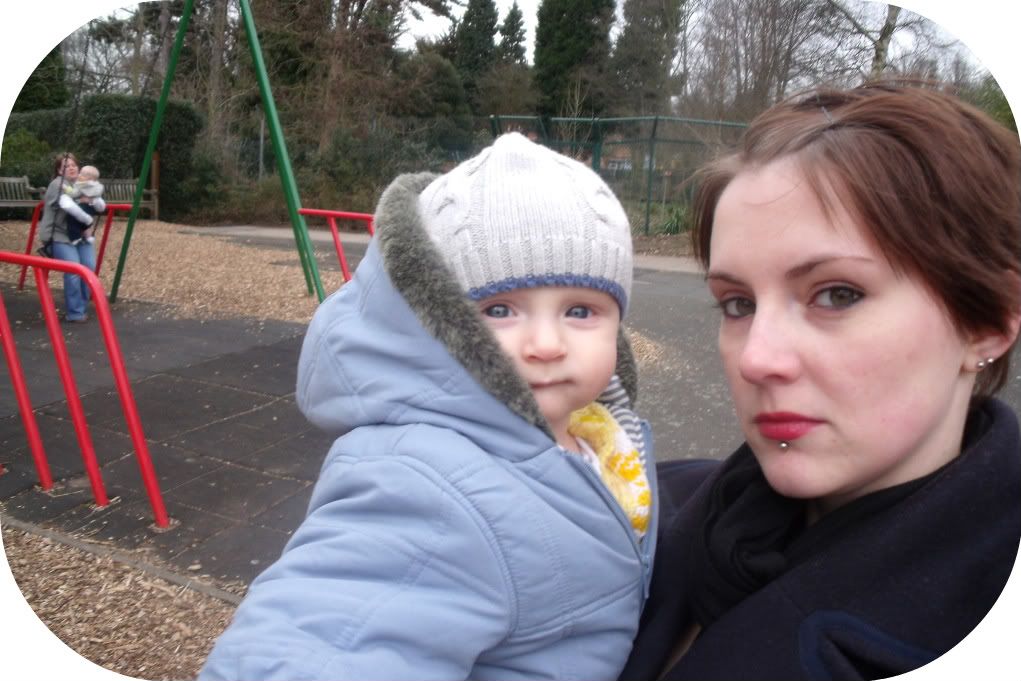 We had to eat in the cafe because it was too cold outside. We ate crisps and salsa (I watched longingly). Everyone loved mama's berries in jelly (she is trying to kick me off the laptop so she can share the recipe).
I am crossing my little fingers that the sun comes back soon so I can enjoy my first real picnic - outdoors of course!
By Vincent Taylor-Page
..............................................