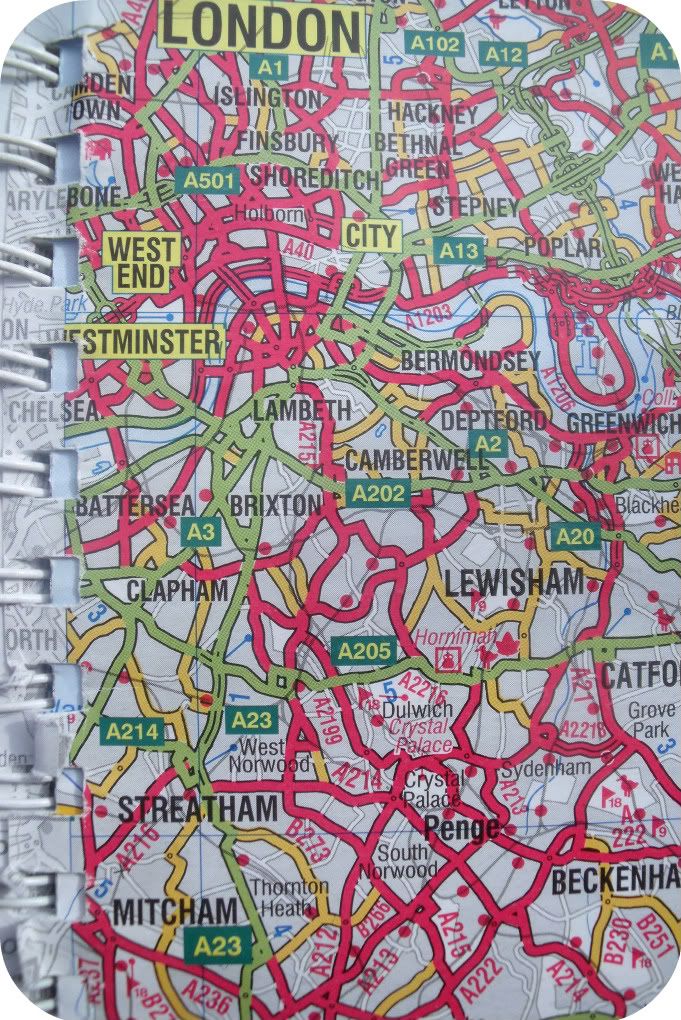 Well, we made it to London folks, but not without a great deal of effort - pretty much everything that could have gone wrong in a cross-country move went wrong on the same day - but we are here. Crystal Palace, London, is my new home - for the next twelve months at least. And reader, I am in love. Any preconceptions I had about this area have been blown away by the refreshing and creative community I have found myself surrounded by. In just a tiny patch of land that makes up Crystal Palace triangle there is so much inspiration, delicious restaurants, vintage dress stores, gift shops and gallery space. The surrounding neighbourhood is green green green - with plants and squirrels galore. Our house backs onto a huge lake and it's grounds and the street where we live is lined with trees.
Needless to say I am inspired muchly. I am sans Internet until some unforeseen reconnection date, which is irksome, but I have to say, the time spent reading and writing is lovely (though much of it is spent caring for Little V who is still so sick). I have spent just three days here and I have found a new project, profiling the wonderful shops and businesses I have found - with a view to creating a mini guide book of the area. Also, after a visit to the local library this morning I came home laden with baking literature which I have no doubt will yield some glowing reviews. I have been snap snap snapping my way round the town in proper tourist style - we are so very high up here, it offers such great views of London city. Moving itself creates opportunity for creativity, I am working on some 'Change of Address' cards to let people know our new details and making new friends has inspired me to put together a little biz card with a not so subtle plug for this here blog space of mine. And of course, I have been working on the book, still buzzing with ideas and a million photographs to be staged to grace it's cover and pages.
So in short friends, the move went off but not without a hitch. Inspiration greets me at my new front door. Beauty will follow shortly.
Adieu lovely, but not for so long I pray