Hello lovely readers who have kept coming back despite my complete lack of posting during The Big Move.
Finally I am back online after several cross words with a certain media giant Internet provider. I have to say my little blog break was actually quite enjoyable, in that it coincided with the lovely sunshine here in South London and many picnics were had and ducks were fed and photos were snapped.
I also got quite a bit of writing done for the book - but as I am an old-fashioned kinda gal I am handwriting in a little turquoise notebook with pink pages - longhand and full paragraphs too - because nothing gets me madder than poorly constructed sentences - actually that is a lie, there are plenty of things that get me mad these days. But as I was saying, writing longhand is both a pleasure and an inconvenience - you see, after writing in my little book I have to come home at the end of the day and type the same words into my lappytop thing here. This is good for my writing in that I get to re-draft and edit but bad in that it sucks up my precious writing time - and with a seven month old who is cutting his first tooth(!) time is very precious indeed.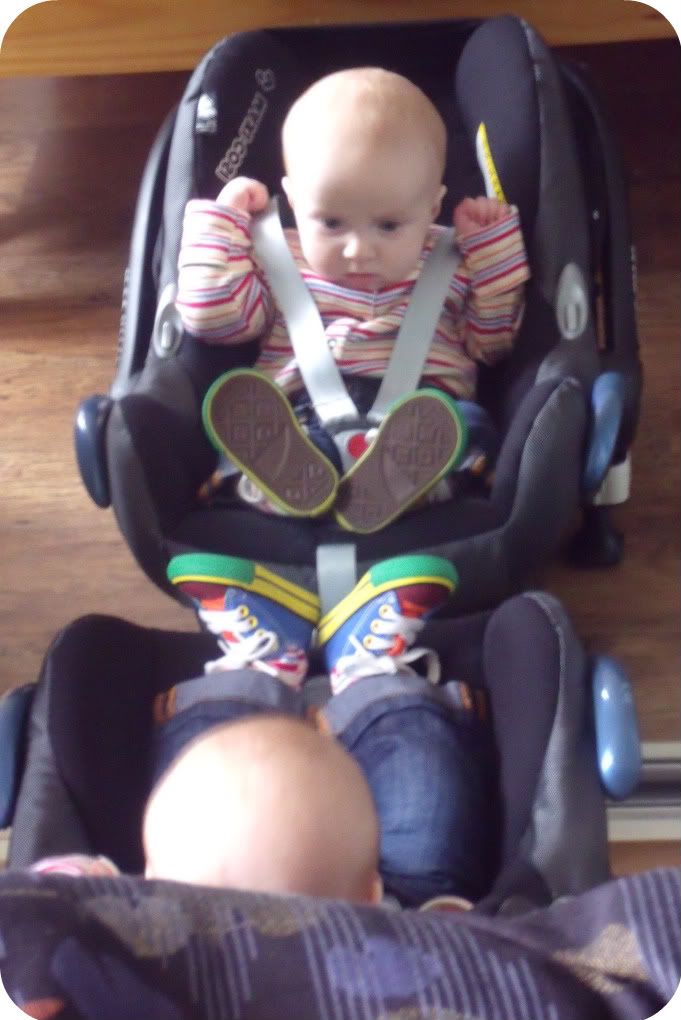 But yesterday I saw the most amazing gadget on daytime TV - a pen that writes in ink on a normal pad, but then you plug it into the USB port on your keyboard and it transfers your writing onto the screen like a mini-scanner - this in itself was awesome but then the guy formatted the handwritten message into a word processer and it translated the text into ordinary type which could then be added to and edited! How amazing is this discovery! Why oh why did I not write down the name of this wonderous creation - because I am stupid that's why. If you watched 'This Morning' yesterday or you know what I'm wittering on about, please let me know. I want this pen!
The gap from blogging also had a really negative effect on my creativity - I get a lot of inspiration from the blogs I read and your lovely pictures. In fact there are several sub-chapters in the book that would not have any content if it wasn't for the inspiring crafts, cooking and cleverness of my favourite ladies - St Patricks Day for example was something I'd scrawled across the top of my 'March' inspiration page but then ignored because - I thought- what can you possibly do on St Patricks Day? Well a little blogosphere wandering came up with so many ideas - Guiness Cupcakes, shamrock twizzle sticks, so many many green foods, garlands and decorations. I am such a bad blogger, because I do this terrible thing where I save photos to my 'inspiration file' on my pc and never make a note of where those pictures were born. The file has been particularly useful whilsts sans 'net - but I don't want to post anything without crediting.
So this was a really long-winded return to this space of mine - I will be returning throughout the day (i.e. when Little V is sleeping) to update you with all the loveliness we have been getting up to in our little corner of the big smoke.
Blue Skies