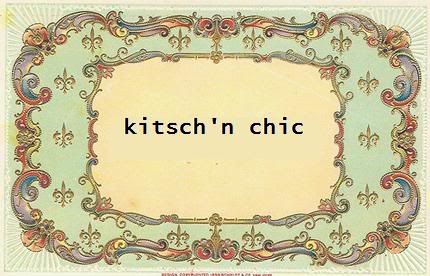 Today sees us celebrating little V's half birthday! Six months has passed, which is a scary thought and ceertainly makes this mama feel like time is fleeting.
And while we're on the subject of birthdays this year I have promised to handmake all my gifts and presents, I started with the handmade Christmas project which was a success (albeit skin of the teeth success). To save hassle of coming up with ideas for handcrafting gifts for everyone that will be well received I have decided to utilise my oven and cookbooks and bake for glory.
I have blogged about my
nan's cooking
before - she is a homegrown traditional kind of cook and of course, cakes are one of her specialities. When I was little I would lay my legs across her lap and get her to mime baking a cake on them. I'm sure there must have been one time I heard her singing "If I knew you were coming..." because it always makes me think of her.
So when it was time to celebrate a year of my nan passing around the sun I made her favourite - Coffee & Walnut cake. I'd never even heard of this combination before she mentioned it - am I a baking heathen or what? - but it is probably the best cake I've baked for a while. I don't have any photos unfortunately, this post is three months late, and when I tried to recreate the recipe using a muffin pan to make cupcakes the self-raising flour went insane and I literally lost my pan under a pool of exploded cake!
Coffee and Walnut Cake:
125g butter
125g caster sugar
2 eggs
125g self-raising flour
1 tsp baking powder
2 heaped tbsp coffee , dissolved in 100ml water
100g chopped walnuts plus a few whole ones for decoration
1. Beat the butter and sugar together with electric beaters and then beat in the eggs, flour and baking powder.
2. Pour in 1 tablespoon of the coffee mixture and then add up to another tbsp until the mixture drops easily off a spoon. Put the remaining coffee to one side for the icing.
3.Stir in the walnuts then spoon into a greased tin, and bake at 170c for 40 minutes or until a skewer comes out cleanly. Leave to cool before icing
4. To make the icing, beat 200g butter until soft and add 200g icing sugar followed by the remaining coffee mixture. Stop when you have a depth of colour and flavour that you like.
5. Smear liberally over the top of your cooled sponge and decorate with the whole walnuts.
- Perfect for a Sunday brunch or teamed with hot chocolate after a brisk afternoon walk - or for a beloved grandparent's birthday!
....................................................