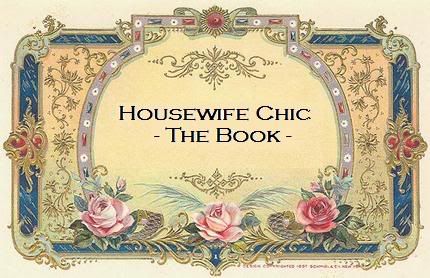 This post is inspired by a gift I received from a dear friend after V's birth.
Amidst one hundred outfits I doubt he wore more than once and more flowers than I had vases to house them in I was given a tiny ring binder - opening it up I find it is filled with hand-written recipes. There were some of my favourites as well as some of my benefactors family favourites and at the end of each section were the blank pages that I am slowly filling with our family faves and new creations.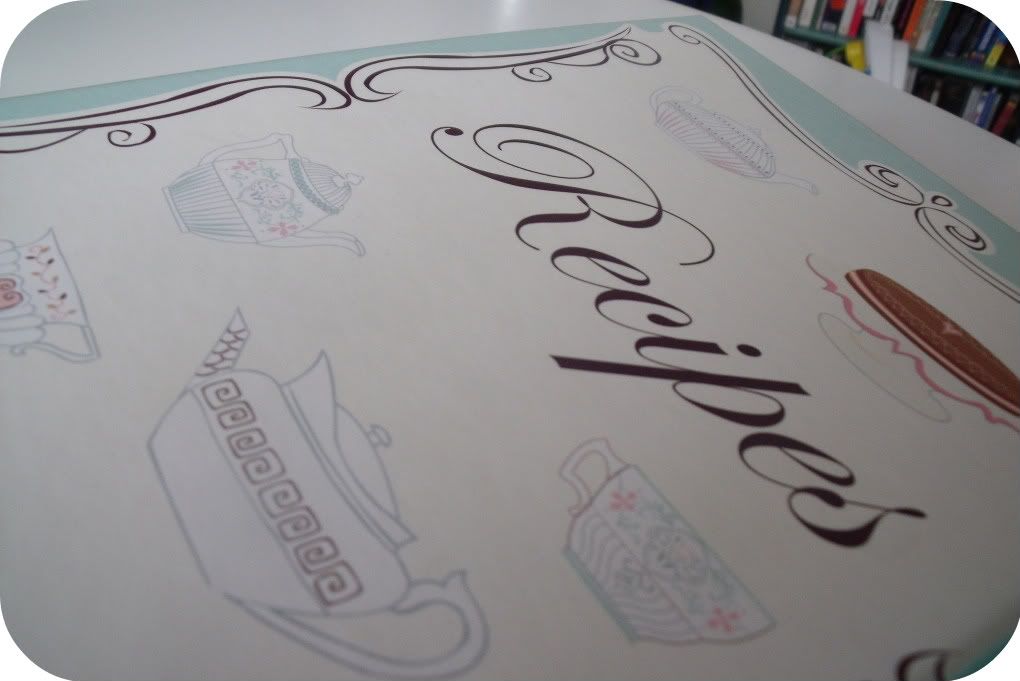 The passing down of recipes is the kind of tradition that I think should be celebrated, contributed to and kept thriving. When I run out of pages I will keep adding more, this file will grow organically, representing our friendship, growing families and creating a new identity as mother & one who provides. Maybe when V leaves home, gets married or has a child of his own, I will pass on my file - a nostalgic memoir of childhood mealtimes - after committing the recipes contained within it's folds to memory having whisked, creamed and baked them all a hundred times at the request of my starving brood.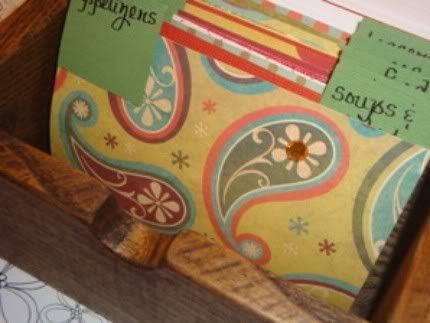 Creating a file for yourself or for a gift is as easy or as complex as you choose, they can be as personal as a photo album or diary or simply a scrap-book of recipes torn from magazines. The content will depend on why you are making the file, an occasion such as leaving home will call for one-pot recipes and homecooked specialities for homesick moments while a wedding or new baby will call for family orientated dishes such as a roast dinner.
Skim through your favourite cookbooks and blogs - any cook would be tickled to their toes to know you felt their creation worthy of 'passing on'.
Add your quirks and deviations on traditional recipes - maybe you add peaches to salsa or chilli to tomato soup? I don't think there is a single recipe I have ever attempted without twisting it slightly - leaving something a little longer, adding an extra teaspoon-full etc and it is these twists on convention that turn the latest celebrity chef offering into a signature dish.
For the file itself think practical - a ring binder will stand up and additional pages easy to contribute, while a notebook style will be harder to flick through with messy hands. While we're talking about mess - picture your lovingly crafted gift splodged with spaghetti sauce and consider office-style plastic wallets or a slip-in photo album with index cards.
My file was hand-written which added a lovely personal element (not to mention a lot of thought and effort) but you could try a cut and paste style using cookbook photocopies, go for a sleek typewritten look or mix things up. A family file will contain contributions in different handwriting and writing styles, while a busy mom might just have time to tear out a few magazine pages and slip them inside.
Tip - up the 'personal' factor by adding photos or notes on each recipe such as where you first discovered it or why you have chosen to include it - this works if the file is for your own use too - reading it will be like looking through an old diary.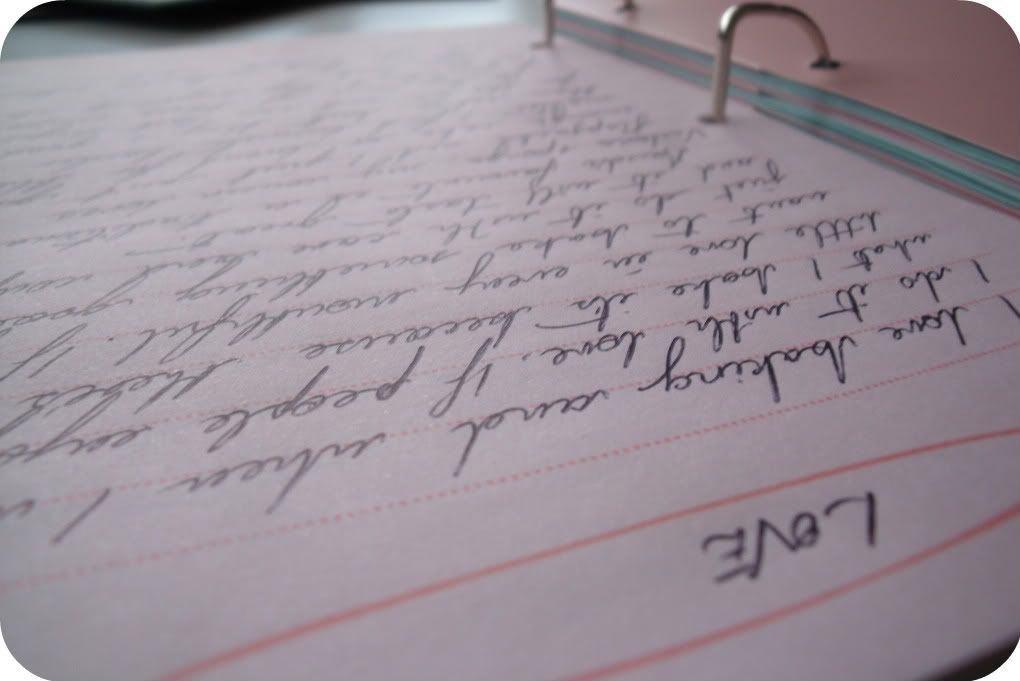 Tip - this would make a great gift at a bridal shower - get all the guests to contribute a recipe - you'll get a great mix of cooking styles and different handwriting as well as variety in the dishes.
Make sure to include blank pages to be added to in the future - remember the file is supposed to
grow organically - you might have started a new tradition for your family or someone elses!
............................................
Please share your ideas on organising recipes - I love reading your comments and getting inspired!
..............................