I was v.v. inspired by the clothes in Coco Before Chanel - the men's suiting was astounding but of course, Audrey Tatou's costume were breathtaking. She looked perfect in the part and you could have watched it with the sound off and still *got* the storyline from her outfits and how they compared with the other female characters. I was lusting after a tweed jacket with slightly cropped sleeves - gamine yet sexy. So yesterday afternoon we decided to go thrifting and keep an eye out for one. There are a couple of vintage shops around Birmingham - there used to be more but they all seemed to disappear - the ones that are left are often pricey and quite cliquey. We decided to head into Kings Heath first, which is the new cool place to be in Birmingham - and by cool I mean it has one trendy pub, one clothes shop and two organic cafes (in amongst the charity shops, smash 'n' grab and McDonalds that is).
The one clothes shop is
Top Banana
and while D has had some luck finding hidden gems in there, I have only ever bought a pair of sneakers. We weren't feeling hopeful when we went in, so imagine how excited we were to find this: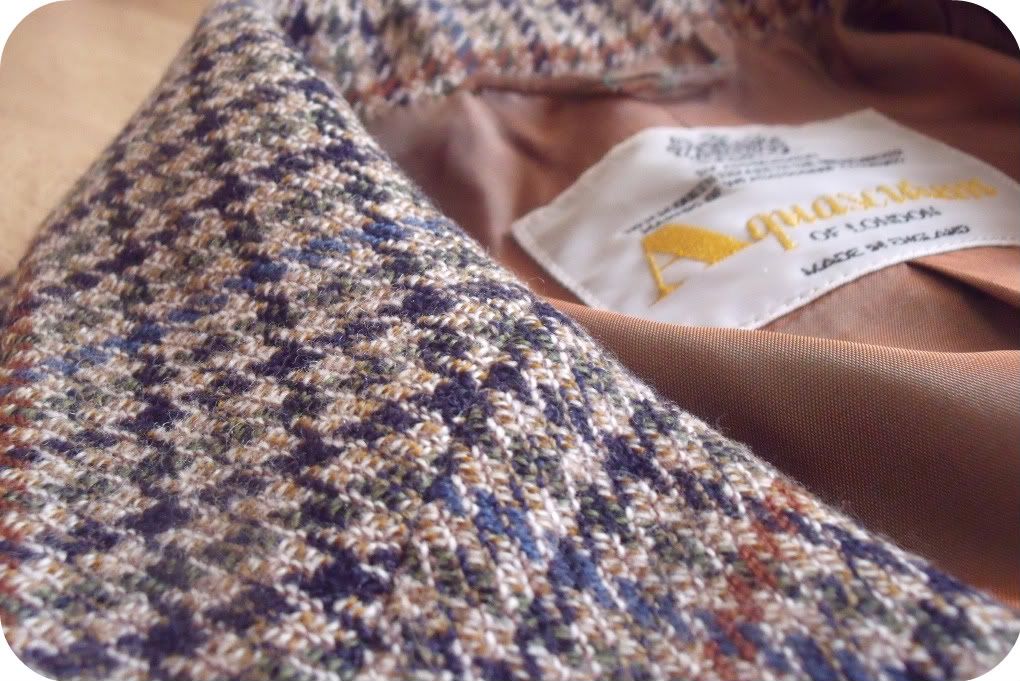 A genuine Aquascutum tweed jacket in perfect condition - £25 - loving it loving it!
It's a bit too big, but D goes to a great tailors so cropped sleeves and perfectly fitted gamine style on the way.
Check out the detailing on the buttons: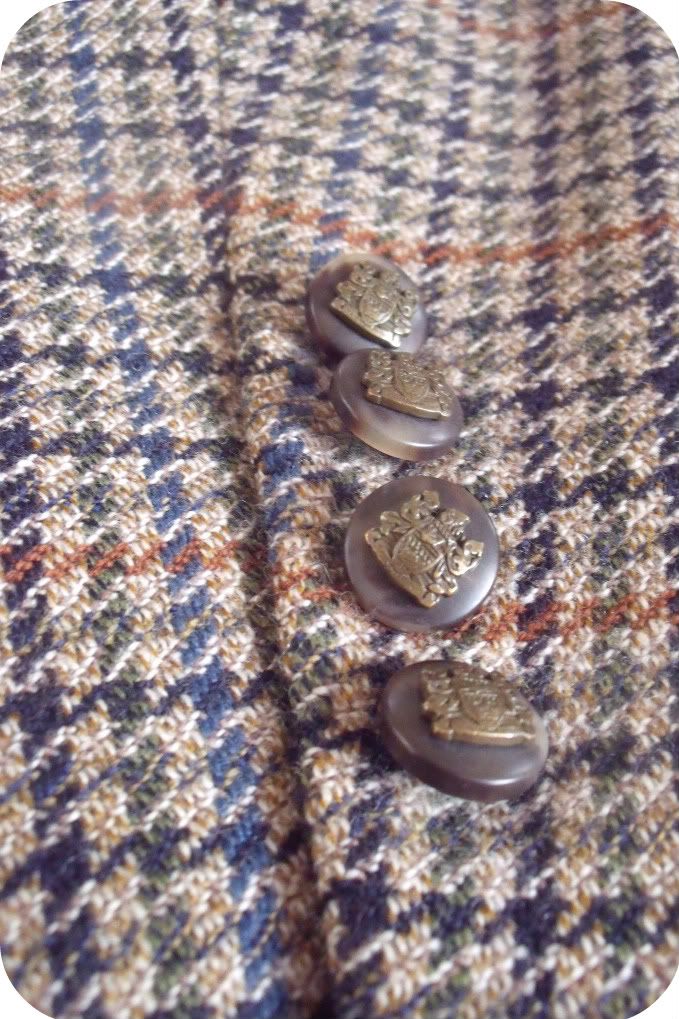 To die for huh?
Right, feeling suitably smug I am off to do some baking - yep 10pm is the perfect time for baking - I am off to a coffee morning with Vv's friends tomorrow and can't show up empty handed!
..................................................................................................