Hello friends, don't come too near. I am afraid to tell you that this house has been struck by World Cup Fever. Right now I am crafting a George cross garland, and I am off hunting tomorrow for Panini stickers to play with.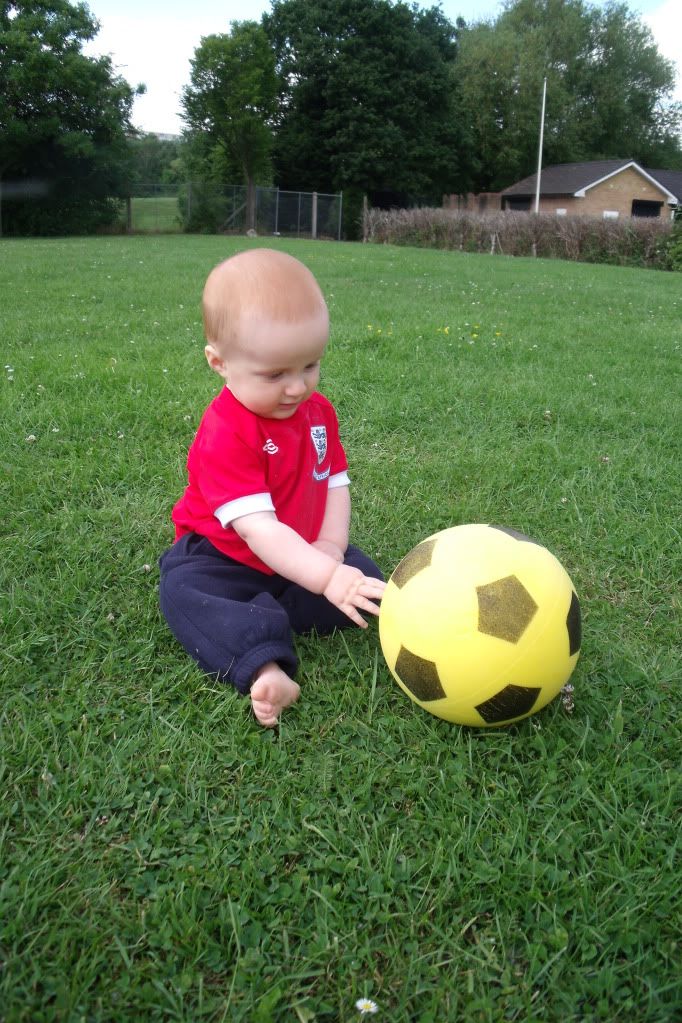 I wish wish wish V was older and we could learn about the countries England are playing, we would colour flags and learn new words and dress-up. I wish wish wish D didn't have to work tonight then we could invite friends round to enjoy the game. I would serve an American banquet with pecan pie and hotdogs and milkshakes and cupcakes like this one from Martha Stewart found via
Amy Atlas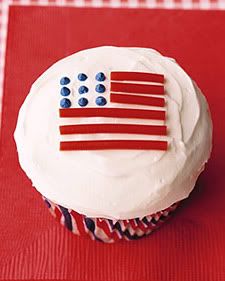 Instead I enjoyed an American inspired supper of corn chowder and mini cheeseburger croutons: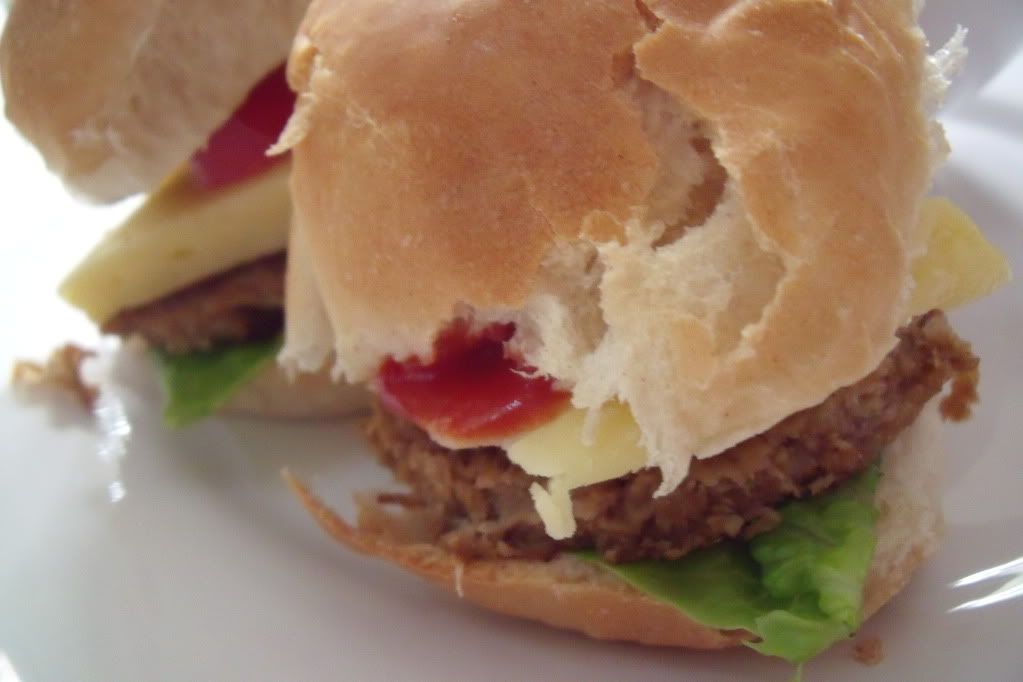 with Budweiser and California rose to wash it down: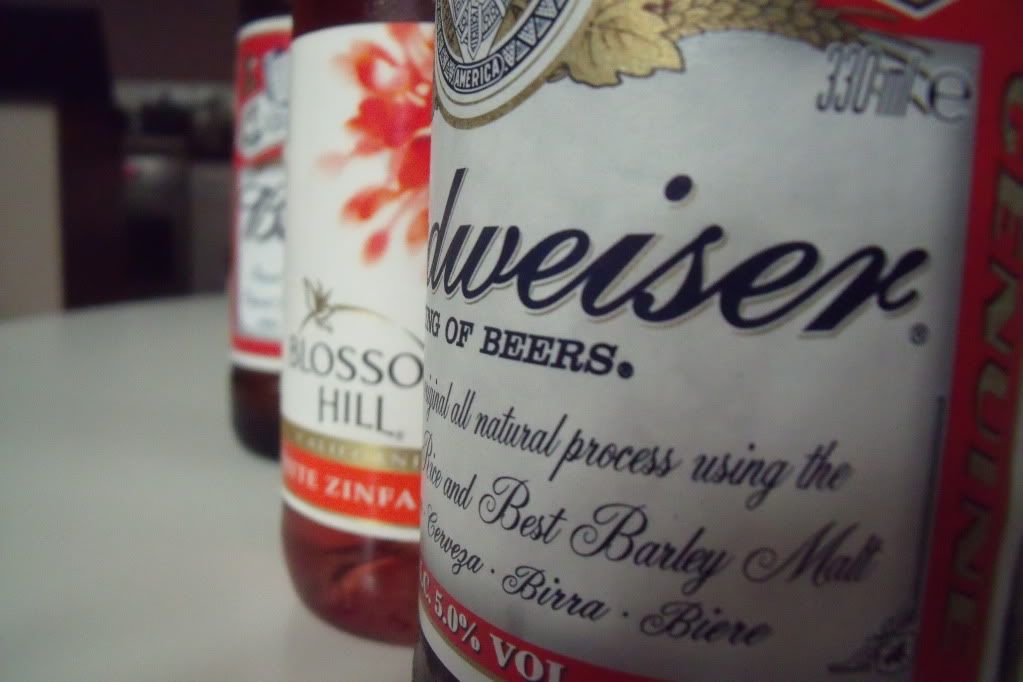 and oh my it was nice.
The mini cheeseburgers were regular burgers that I trimmed using 1.5" cookie cutter, in mini buns (shop bought, but easy to make by rolling balls of bread dough and baking for a couple of minutes - Vin loves them!) with sweet gem lettuce, tiny squares of cheese and half a cherry tomato on top.
Tip: probably best to cut the burgers once defrosted and before cooking, mine looked somewhat butchered (ironic considering they were veggie-burgers)
Sweetcorn chowder:
In a food processor blitz together 1kg sweetcorn, 7 spring onions, 2 cloves garlic, 50g semolina to a speckled mush - I under did mine somewhat because I lovlovelove sweetcorn and like them whole
Scoop into pan and pour over 1.5 litres of stock, bring to boil and simmer 10 minutes - I poured off a lot of my stock afterwards, it seemed awfully runny
Meanwhile place a handful of nachos on a baking tray and scatter with grated cheese - pop in the oven or under the grill until the cheese is melted and top steaming bowls of soup - garnish with finely chopped red chilli and maybe the greens of some of the spring onions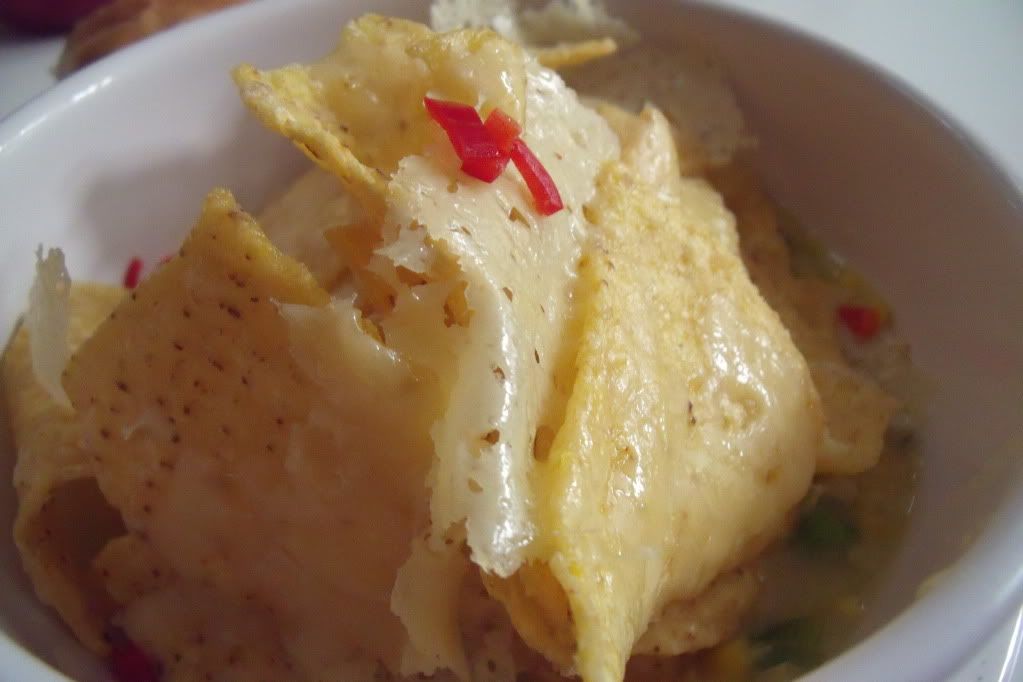 I was hoping to make mini apple pies for dessert - I seem to have a little thing for food en miniature at the moment - but am frantically looking for recipes for Englands next two fixtures: Algeria and Slovenia(!) of all the countries I could be enjoying cuisine from: Japan, Mexico, France, Brazil...

........................................